The slides from the short workshop on Mixed-Ability Teaching are available here in pdf format.
I've really enjoyed the teaching the demo lessons. It's not a truly authentic experience, of course – how could it be, when the students and I have never met before, when the room is crowded with observers? Having said that, the lessons have given us a lot of food for thought, and have also provided an opportunity to showcase a few of the techniques for managing the classroom (e.g. lollipop sticks for nominating students, the 'speak/pass/nominate' option, the 'dice master') that underpin approaches to making the classroom more inclusive and growth-oriented.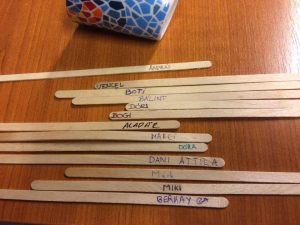 Thanks so much to everyone who was involved, especially the students and their teachers.